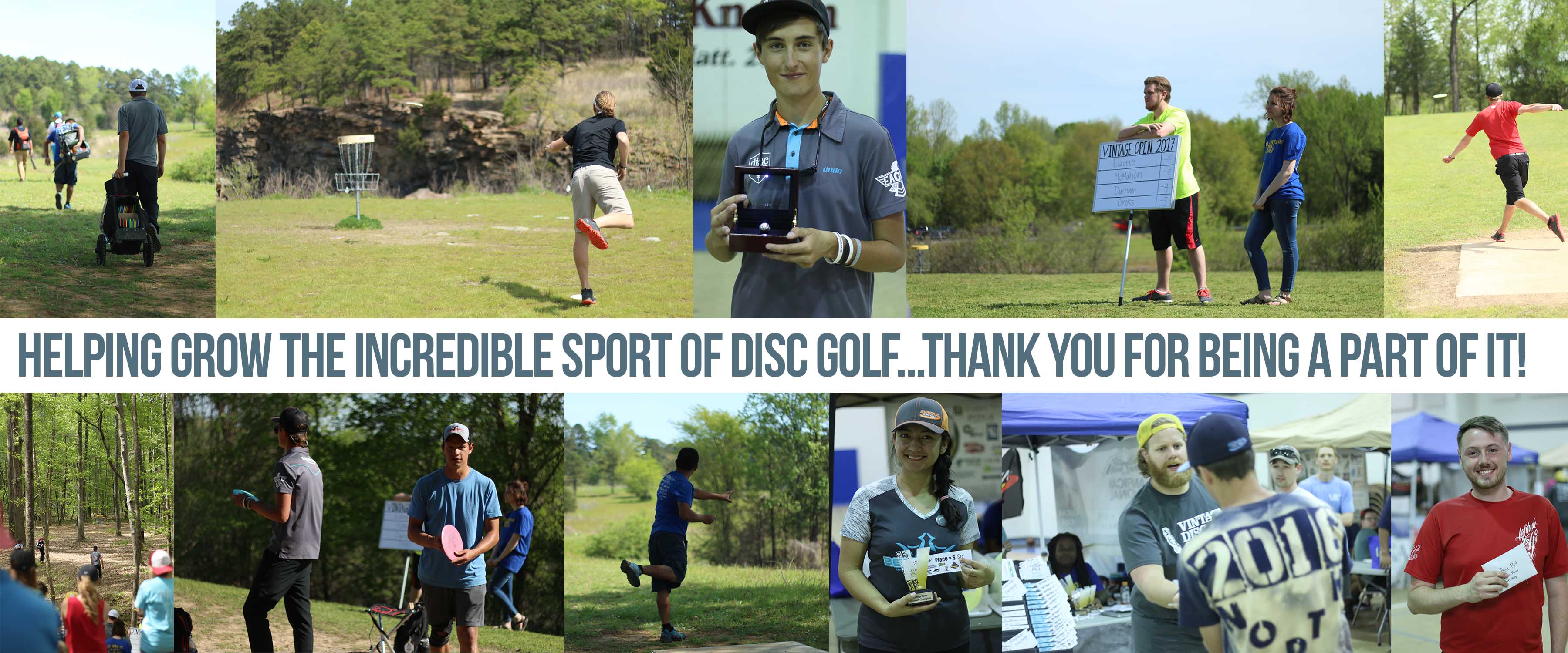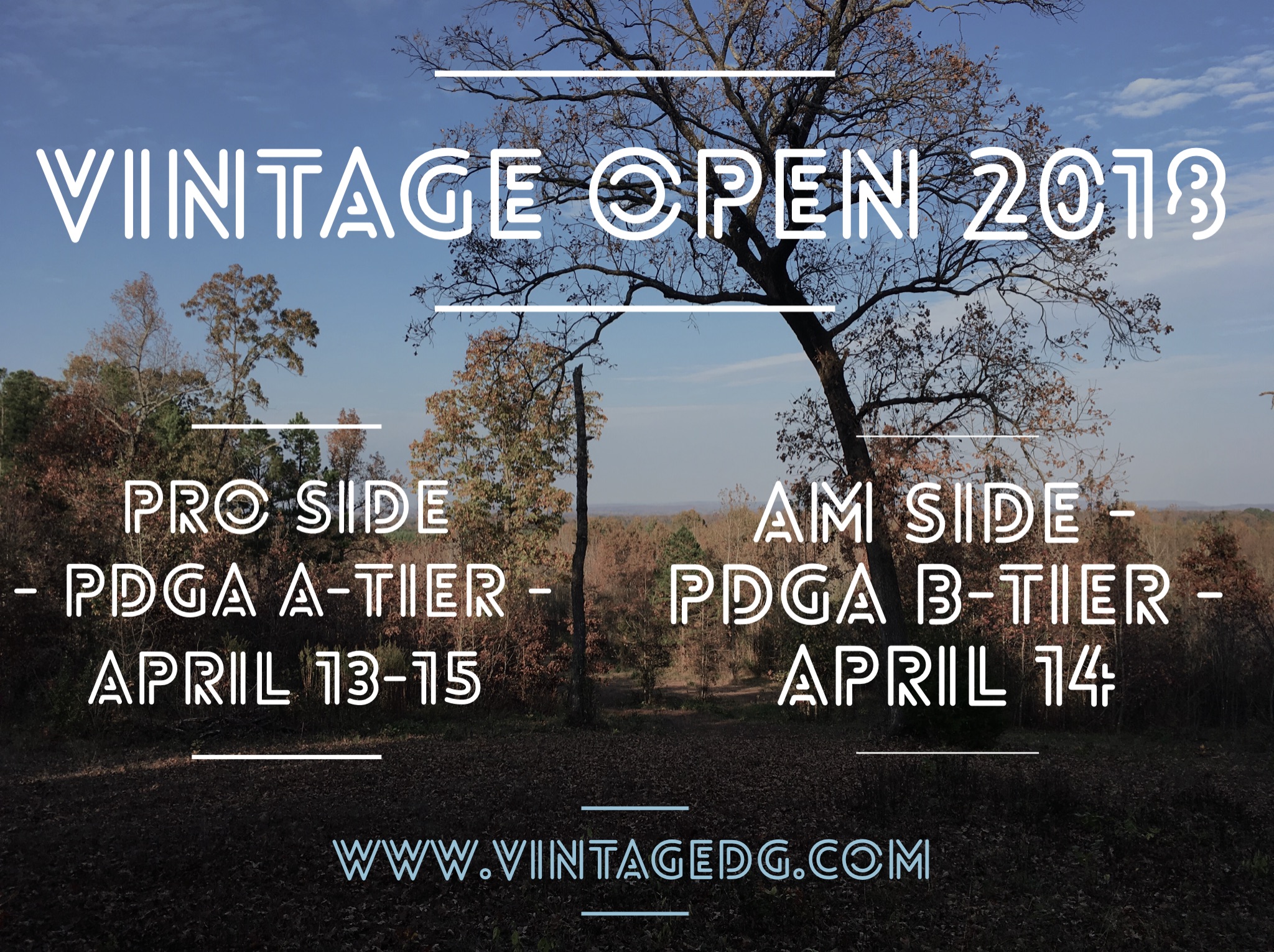 Vintage Open 2018 Registration open now!
This year we are excited to announce that the Vintage Open is moving to a PDGA A-Tier!  We are thrilled for the opportunity to host players from around the world right here in Russellville.  Here are some details on what's to come in 2018:
Vintage Open (Pro Side – PDGA A-Tier) – April 13-15, 2018: Pros will play one round each day for this 3 day tournament.  Twin Oaks Disc Golf Course is our new feature course that is located on 30 acres of beautiful Arkansas land, and we can't wait for everyone to see it!  We will be utilizing tee times for the Pro pool.
Vintage Open (Am Side – PDGA B-Tier) – April 14, 2018: This will be our signature amateur tournament that will host two rounds of disc golf on Saturday, one of those rounds being our new feature course: Twin Oaks DGC!  We will be doing shotgun start for both of these pools (Pool B – Advanced, Pool C – Intermediate, Recreation and Junior.
Vintage One Round Challenge (Pro/Am – PDGA C-Tier) – April 13, 2018:  The one round challenge is back, so plan on getting a round in here on Friday.
Vintage Disc Golf EXPO and Putting Championship – April 13, 2018: All day Friday with putting championship taking place at 8:00 PM that night.
Keep checking back for more details soon!
PRO PLAYERS REGISTER HERE!
Old Post Park Camping
Camping available here as well as Dardanelle State Park.  Click link for details.
Book here
Lake Dardanelle State Park Camping
Another great option if you're looking for camping during your stay!
Book here