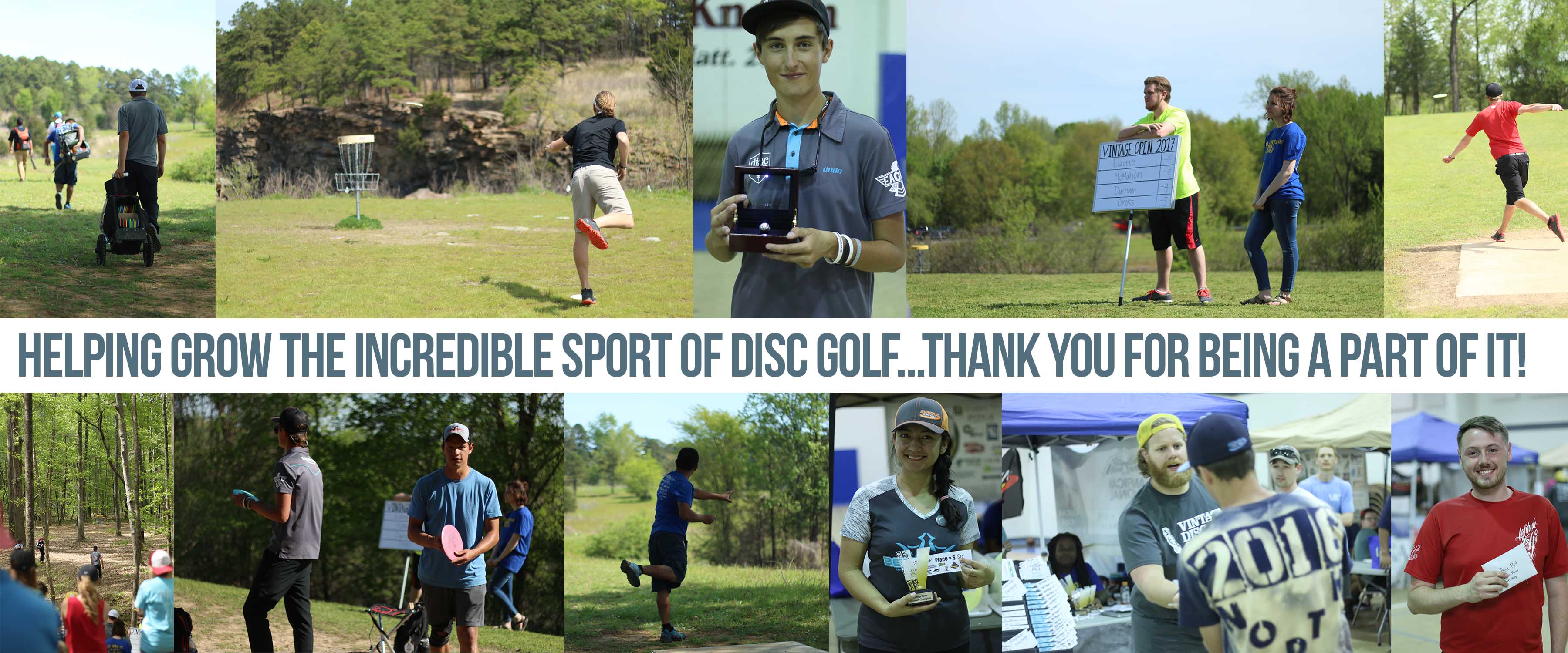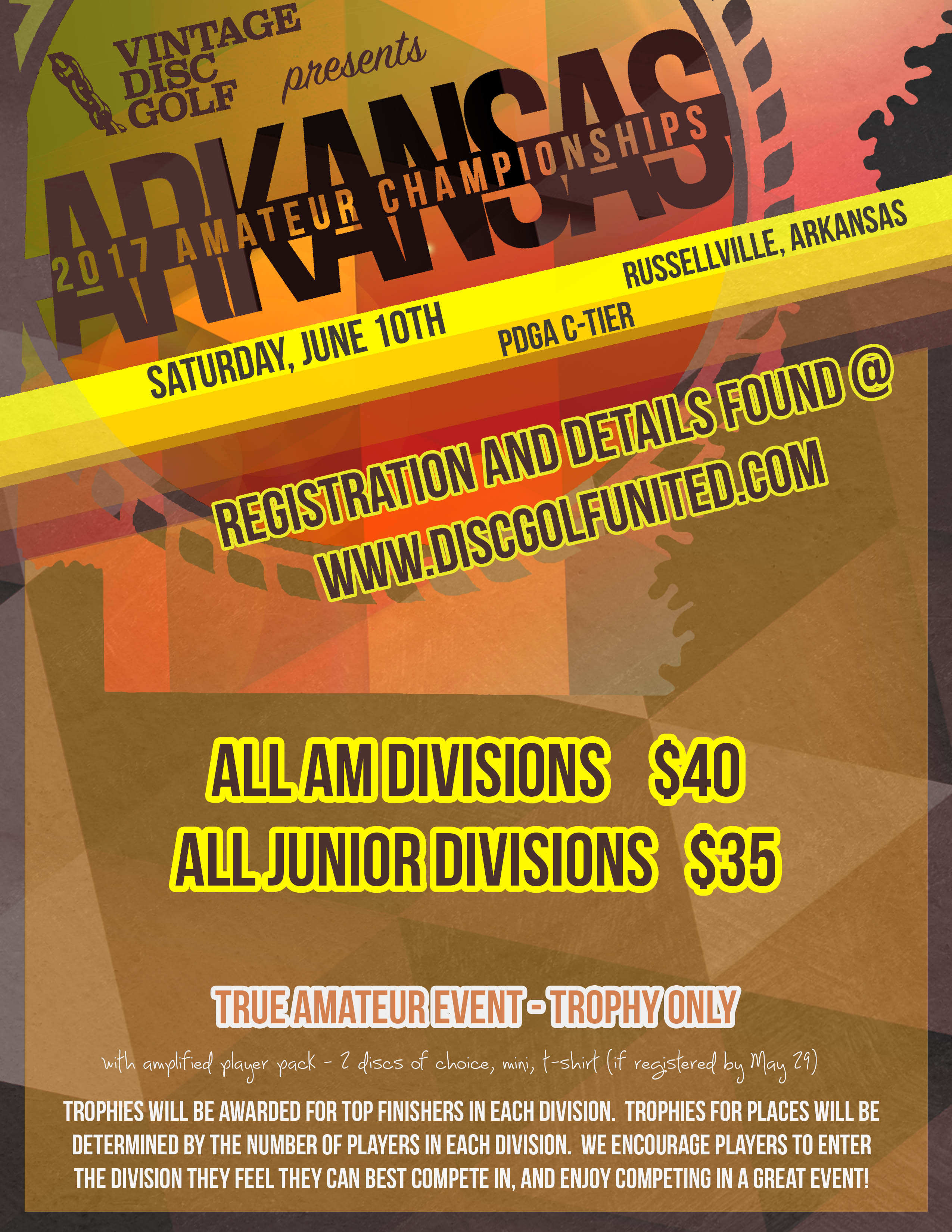 Arkansas Amateur Championships - June 10, 2017
PLAYER CHECK-IN, PLAYER PACK PICK UP, & DAY OF REGISTRATION WILL BE AT PLEASANT VIEW DGC BEGINNING AT 7:30 AM THIS SATURDAY!!!
Arkansas Amateur Championships are back in Russellville this year on June 10th, and we want you to be a part of it!  Registration is now open, and spots are limited.  Only 72 spots available and last year the event did fill, so be sure and register in time to get in.  PDGA C-Tier.  2 Rounds of 18 holes.  One round at Pleasant View and one at Old Post DGC.
*This event will be a true amateur event.* The true spirit of organized amateur athletics is competing in a sport purely for the love of that sport and the act of competition itself.
"True Amateur" is the designation used by the Professional Disc Golf Association in reference to those amateur events, or the amateur portion of an event, which promote that true spirit of amateur athletics by presenting only trophies to the top finishers of the tournament rather than a payout in merchandise. Instead, all players in the event receive equal value through their tournament experience due to the tournament amenities that are provided.
All 72 Players will pay the same entree fee and receive the same amplified player pack.  This year's player pack will be:
1 Custom Disc of choice from the 2017 Vintage Open Remaining Discs
1 Custom Disc of choice from custom stamped 2017 Arkansas Amateur Discs
1 mini
1 t-shirt (or upgraded item if chosen in registration)
Register Here!